Fred Adams
RE/MAX Integrity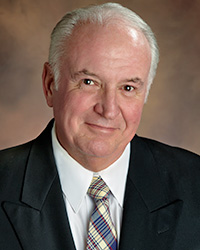 Welcome to my website! I have been a full time real estate professional in the Corvallis, Oregon area and Willamette Valley for over 32 years. I specialize in residential housing. After all my years experience in real estate it still is an emotional high for me to help buyers find just the right home! If you are searching for Corvallis/Willamette Valley area housing let me put my 32+ years of experience and contacts to work for you. On this site you will find a Property Search for ALL area listings, not just my listings or those of RE/MAX Integrity. Take some time to read Client Reviews to see how they felt about working with me. You can review; right here, Buyer Advisory Documents, a complete description of my Residential Marketing Plan and details on my methods of dealing with both buyers and sellers.
Speaking of how I work with buyers and sellers I would like to introduce you to my two main overview/orientation guides designed to go over the process of either buying or selling property. The Sellers Book and the Buyers book were both compiled by me to give you a good overview of things you need to know before you embark on the buying or selling process. I will go over the contents of each below.
Sellers Book
Whether you have been through the selling process recently or not for many years you should find my Sellers Book very helpful. Laws and procedures change all the time. This manual, which I present to potential sellers at the time of doing a market analysis on their home, is full of what to expect from the process.
Buyers Book
Between this manual and the State Designed "Buyer's Advisory": any buyer, first time, or experienced gets a head start on what to expect. No matter when you last bought a home the process is different this time around. Every year laws and forms change. Be sure that you are well informed before you make one of the largest investment decisions of your life!
Most of my clients have found that these introductions to the process help them to understand better what lies ahead. Even though no two transactions are the same having a foundation in the basics makes navigating the maze a more familiar task once you are in the middle of purchasing or selling a home.
The Seller's Book has information on:
Market Evaluation of your property
Overview of my Marketing Program
Fair Housing
Agency Relationships
Preparing your home for the market
How the multiple listing system works
Information on lock boxes and yard signs
Home Warranty
Showing procedures
Contract negotiations
Who pays for what?
The Buyer's Book has informatin on:
RE/MAX International Background
Buyers Services Offered
Home Buyer's Profile
Action Plan
Fred Adams Resume
10 Steps To Home Ownership
Tax Benefits Of Home Ownership
Home Inspections
Title Searches
Home Warranties
Who Pays The Commission?
Structures Of Agency Relationships