Amajor key to a successful transaction is always the mortgage lender. How they conduct their business and live up to promises and expectations is a major determiner of possible stress, delays and/or failures of the transaction. For some time now I have worked with personally and recommended to nearly all my clients Joshua Kittle with OPES Advisors. He has always done a remarkable job for me and my clients. Josh is very motivated to keep ME happy by keeping my clients happy. He, too, works largely by referral and he counts on my recommendations. Consequently if the rare problem should arise Josh is doubly motivated to make it work. Of course you will decide where you want to place your home loan. I do strongly recommend, however, that once you have narrowed things down that you at least visit with Joshua Kittle to see how he compares. There is nothing like working with a local lender to make things happen on schedule. Josh's main office is in Eugene but he is found right in our Remax Integrity office several days a week to meet personally with buyers. On-line loans just don't compete when the going gets rough. They do not count on you r continued business like Josh does.

Fred Adams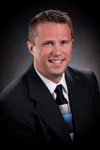 Joshua has been a mortgage advisor for more then 10 years and understands how important your mortgage investment needs are. His goal is to find solutions for your situation today that will also support the decisions you will make for tomorrow. His success as a mortgage advisors is built not only on his expertise on the numerous loan programs in the market, but also his ability to clearly explain to his clients their options, how those options compare to one another and most importantly communicating with his clients throughout the loan process.
Joshua specializes in providing conventional, FHA, VA, USDA, Reverse Mortgage and Private Money Loans for your purchase or refinancing needs.
Joshua Kittel
Mortgage Advisor
OPES Advisors

4710 Village Plaza Loop Suite 210
Eugene, OR 97401
Phone:
541.681.8787
E-mail:
Jkittel@OpesAdvisors.com
Website:
OPESadvisors.com
OR ML 4902
NMLSR ID 227887