Timberhill Townhomes seem to fill a special are of interest in the Corvallis area. Interestingly the complex is situated on two opposite sides of Dixon Creek which flows through the middle. Even though it is considered one complex with one homeowners association, each side was built by different builders. Consequently the style and layout of each side is quite different. In addition to the common HOA they share a pool and several community meeting spaces.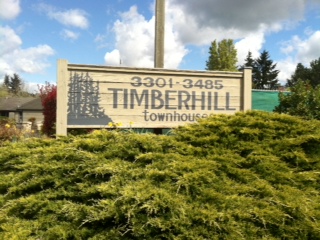 A majority of these townhouses are single level making them quite popular with the retirement community.  On the Walnut street side there are a number of two story units but many of them have masters on the main level with guest bedrooms upstairs which was kind of radical thinking for the 70's when these units were built.
Because of the exterior maintenance that comes with the HOA this complex is popular with young professional couples as well as retirees .  This lack of concern for normal exterior upkeep makes it great for those who  travel a lot either for recreation or for work, yet the charming, peaceful campus makes you feel like you are right at home whenever you are there.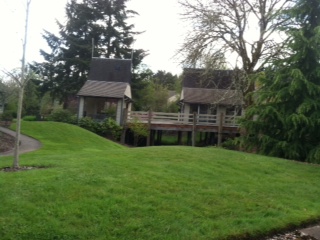 For years this complex managed its own home owners association which really made for a tight knit neighborhood.  Recently they engaged some professional management but the complex still reflects a sense of personal involvement and pride in the neighborhood.
Right now I have a client who is looking for a specific location in this complex and we have just gotten word of one coming on the market.  After talking with the agent who will be representing the seller it appears that once the unit actually hits the market there will be a string of potential buyers ready to put in an offer to purchase the day it hits the market.  Who says the market isn't improving!?!?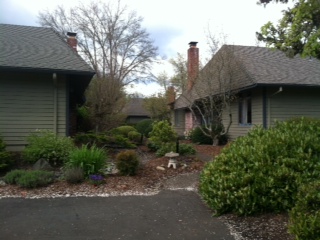 As I write this there are actually a couple of other units on the market in there too.  One of them is mine.  It has been beautifully updated and makes you feel like you are walking into a trendy upscale big city unit.  It is bright and cheerful and right around 2000 square feet with the master on the main level.  The other unit currently for sale is one level and much more compact but priced very reasonably for this complex.
Located just adjacent to the Timberhill Athletic Club, the Timberhill Racquet Club and at the base of the foothills where you find all the hiking trails of Chip Ross Park, this location is part of the popularity of this Corvallis landmark.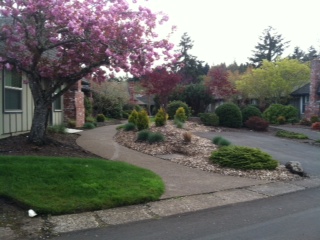 Let me know if you would like to explore this complex further.  I am always here to help you with all your Corvallis area real estate needs.  Let me put my 35 years of experience and contacts to work for you.

Fred Adams